April 2018 Newsletter
LOOK WHAT'S NEW
New Panels













Hello Ladies,

What a wonderful way to start April with Easter being on the very first day of the month. I am so thankful for this day!!

Be sure and check out the coupons at the bottom of the Newsletter.

We have a new pattern coming out at the end of the month from Sew Simple Quilt Shoppe called "Winter Snow". More information below.

We have a date set for a shop hop. It will be August 10th & 11th. More information will be coming out shortly.

As always, if you have any questions give us a call at the shoppe or drop an email to me.

Blessings to all!!
Amber


"WINTER SNOW"
is our newest quilt pattern from Sew Simple Quilt
Shop. This beautiful quilt is not only beautiful, but
is easy to make. We will have pre-cuts available to purchase that will include the Deer head and all snowflakes used on the quilt. Look for this quilt to be ready for purchase by the end of April. We will have kits available once the patterns are complete.





NEW QUILT KITS
Other New Fabrics and Patterns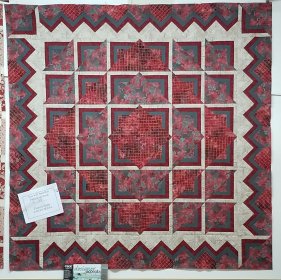 April Block of the Month
Hera is a 6 month program
you can do either color way and the
quilt will finish to an 80" x 80".
Cost is $29.99 for 6 months.


O

ther Block of the Months




coming in the Spring of 2018
---
Fabric's DUE TO COME IN
APRIL, 2018


Moda

French General

Pepper & Flax




Wimington


A Bee's Life

In The Beginning
Dreamscape II





Clothworks
French Connections


Feed Sack by Moda




SEW SIMPLE QUILT SHOPPE 5241 North 17th Street Ozark, MO 65721
www.sewsimplequilts.com amber@sewsimplequilts.com 417-582-8383
SHOP HOURS: Monday-Friday 10 am - 5 pm Saturday 10 am - 4 pm

Click to visit Sew Simple Quilt Shoppe!