Skip Navigation
Website Accessibility
Sew Simple Quilt Shoppe November 2023 Newsletter
November 2023 Newsletter



SHOP DEMO'S

FOR SALE




If you would like more information please call the shop and ask for Amber





INNOVA IS BUILT TO QUILT!!





Hi Ladies,

Get ready because the Holiday rush it about to hit us. I can not believe it is November, so if you get stressed set down and sew for awhile. That always helps me!!

Last day of everymonth we are going to have an End of Bolt Sale on any bolt that has 6 yards or less on it. 30% Off what a deal - hope to see you!

We do a facebook live on the Friday before our Saturday Sampler - if you would like to get in on those just go to Sew Simple's facebook page and like us to watch. Sometimes we can be pretty fun, so we hope you join in with us.

Blessings,
Amber
We are going to do a Can drive for Least of These - view coupon details below.
I hope you will participate - lets see how many we can collect.
Even if you chose not to use the coupon we would love it if you would think
about participating and donating food for this wonderful cause!
SATURDAY SAMPLER
It began in October, but you can still join.
If you would like to participate in this FREE BOM Quilt give us a call at the shoppe to get signed up. In order to get your block free each month you are required to come into the shoppe. But, if you don't live near by and would like to participate you still can. We can set it up as a regular BOM program and you will be charged a fee each month of $12 to have it mailed to you, again you will need to call the shoppe to get signed up.
You can either chose the blue option with the truck panel or the tan/black/grey option with no panel. The blocks are all the same, just in different color ways.
*************************************************************
YEAH!!! WE HAVE NEW FABRIC & KITS



Patriot Kit Available
NEW ARRIVALS
Petal Song by Riley Blake / Bee Dots -Lori Holt
French General / Patriot - Northcott
Porch Swing - Riley Blake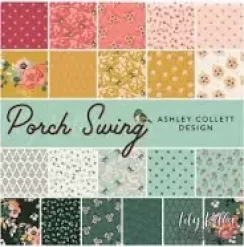 *************************************************
New Fabrics that are scheduled to ship in November!
Fabric's DUE
to arrive in November

We have precuts that are coming in to make each of the quilts.

Miscellaneous Items

Lella Boutique - Lovestruck

3
Click on Coupon To Print


Reminder to look at the dates of the coupons
SEW SIMPLE QUILT SHOPPE 5241 North 17th Street Ozark, MO 65721
www.sewsimplequilts.com amber@sewsimplequilts.com 417-582-8383
SHOP HOURS: Monday-Friday 10 am - 5 pm Saturday 10 am - 4 pm
Click to visit Sew Simple Quilt Shoppe!